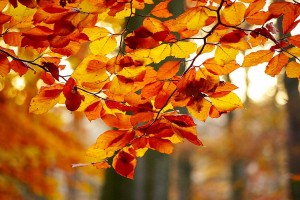 Tomorrow is mine and Steve's 50th wedding anniversary. I remember the day we married. It was a beautiful sunny fall day. The air was crisp, orange leaves drifting down from the trees. The squirrels were scurrying for nuts as the sun shinned on our faces.
We didn't have much money but we managed to spend the weekend at Pier Marquette State Park in Alton, Illinois. When we arrived back at our apartment a letter was waiting for us. Dear Steve "Greetings and salutations, you have been drafted into the United States Army." Steve left a month later and was shipped to Viet Nam. That wasn't exactly how we thought we were going to spend the first two years of our marriage. Ah Ha, our marriage has been punctuated with,"that is not exactly what I thought we would be doing". Life has its way of throwing you curve balls.
I remember when my Mom and Dad had their fiftieth wedding anniversary five of my Dad's siblings had been married for over fifty years. I went to each of them and videoed them telling me suggestions for a long marriage. Following are some of their comments:
Aunt Jane – – – "Just ignore him."
Uncle Joe – – – "Go fishing every day."
Aunt Vedas – – – "Go to church."
Uncle Milford – – -"Marry your best friend."
Mom – – – "There are ups and downs – they make you stronger."
Dad – – – "Tune your ears out."
I actually think there is wisdom in all of their advice. When I look back at our marriage I realize several things contributed to its longevity.
When we hit rough spots we rode them out.
We always surrounded ourselves with family and friends
Both of our interest evolved over years, yet each participated in whatever the other wanted to do even if we were less than enthusiastic.
We tried to not go to bed mad at each other.
We each could eat humble pie and say, "I am sorry."
We each say, "I love you." often.
Steve makes me laugh often; he knows how to support me in my art and writing. He always tells me, "You can do it." He is a good secret keeper and he is my best friend. We are going to make another trip to Pier Marquette State park this weekend, revisit some memories and enjoy the fall trees. Happy 50th to us!