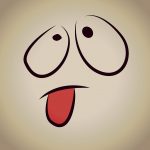 Have you ever woke up one day and realized it is hard to put one foot in front of the other? It seems all the energy has been sucked out of your body? You may suffer from chronic stress. Stress takes a toll on your soul if energy drain becomes prolonged over months and years. Remember, it doesn't count if others interpret the stress as authentic or not; it is your particular perception of the stress that counts. Prolonged stress leaves a person dis-empowered, depressed and dispirited.
The body has early warning systems signifying it is too stressed, but we are so separated from our bodies we hardly notice them. The dilemma with energy loss of stress is that many people don't appreciate the damage it creates until it shifts to disease. Many people turn to addictions to cope with their declining energy and experience a lack of self – esteem which starts a monstrous circle of dis-empowerment.
The solar plexus chakra relates to stress and its effects. It is in between the hollow area in the ribs. The entire body can be energized through the solar plexus chakra. Blockage of this chakra can inhibit energy flow throughout the entire body. Uncontrolled and repressed emotions and ongoing stress result in depletion and congestion around the solar plexus and heart chakra. Clairvoyantly health rays are perceived as wavy rather than straight when people stress and the outer aura becomes grayish. If stress is because of trauma, it can cause soul loss to the individual.
On the plus side, many people today are resolved to take charge of their own physical and spiritual health. History has taught them that the medical field does not have all the answers, and many alternative health care modalities have developed and flourished. Experiencing an alternative modality is like trying on a new pair of shoes. Be open to the experience and find the best match for you. What is successful for one person may not work for another. Sometimes you may not see immediate results but later notice changes. Try different modalities to find the perfect fit for you. Perhaps like me you may find that that each modality has perfect timing in your life for healing. All is perfect as it is, and healing has a life and a journey of its own.
There are many ways to cope with stress. Monitoring your self-talk, walking, sports, dancing, and art are some ways that come to mind. Meditation is on the top of the list. All are wonderful ways to disconnect with your conscious mind to connect inwardly to resource solutions to balance your life. Meditation is like riding a bike, it takes a little bit to get the hang of it but once you experience it, you will never forget how.
Other modalities helpful for dealing with stress are sound therapy, music therapy, autogenic training, biofeedback, creative visualization and Neuro Linguistic programming. Spending quiet time with yourself can heal stress, but you have to be committed and schedule it in, which comes to believing "You are worth it"! Oh yes, and did I mention hypnosis? If you want to bring the power house out, try hypnosis to reduce your stress.
Love & Light
Sharron Magyar
image by pixabay.com