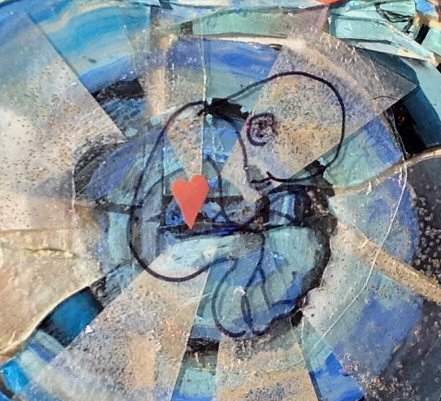 When you have lost a child there are some holidays which are hurtful. Birthdays and Mother's Day are two that are hard. You try not to focus on your loss, and tune into the positive, but the ache is always there. I miss my daughter and I know my youngest daughter misses her son today. I think of Tammy's smiling face as she came into the house after she picked all our neighbors irises for me as a present. Memories are like finding a diamond in a ground of dirt.
I want to acknowledge all the mothers out there who struggle with finding happiness in this day. You have done a great thing; you have loved with all your heart and soul. Your grief can be equivalent to that love. Be patient with yourself. Allow yourself sadness, but then focus on the here and now.
What mother do you know today who is struggling with being quarantined with their children? Reach out to her with a kind word or gesture in the memory of your child. Know your child is on the other side cheering you on. You can never assume what someone else is feeling. Often one special kindness is just what a mother needs to hear right now.
To all the mothers out there, hug and kiss your children, they are blessings in your life. As we celebrate this day, we celebrate the gifts and significant influence a mother has on her child.
Thank you for being a special mother and may you touch your children's lives with love and compassion.
Love & Light, Sharron Magyar